Tupu Tai Pasifika Public Sector Internship Programme
The Tupu Tai Pasifika internships are an interagency initiative that supports Pasifika students to explore career pathways within the public sector.
On this page
The programme's aim
'Tupu' means 'to grow' and 'Tai' means 'tide' in a number of Pacific dialects – referring to the growing 'tide' or potential of Pacific young people who make up a growing part of the New Zealand workforce.
The programme forms part of our Pacific Economic Strategy which aims to build more sustainable job opportunities for Pacific people, particularly in areas which will enhance their transferable skills and earning potential.
"Many Pacific young people don't have the networks or exposure to consider a career in the public sector," says our Chief Advisor Pasifika.
"The annual internships are a way of showing young Pacific people what we do and that the public sector is a great place to build a meaningful career, hone your skills and make a difference".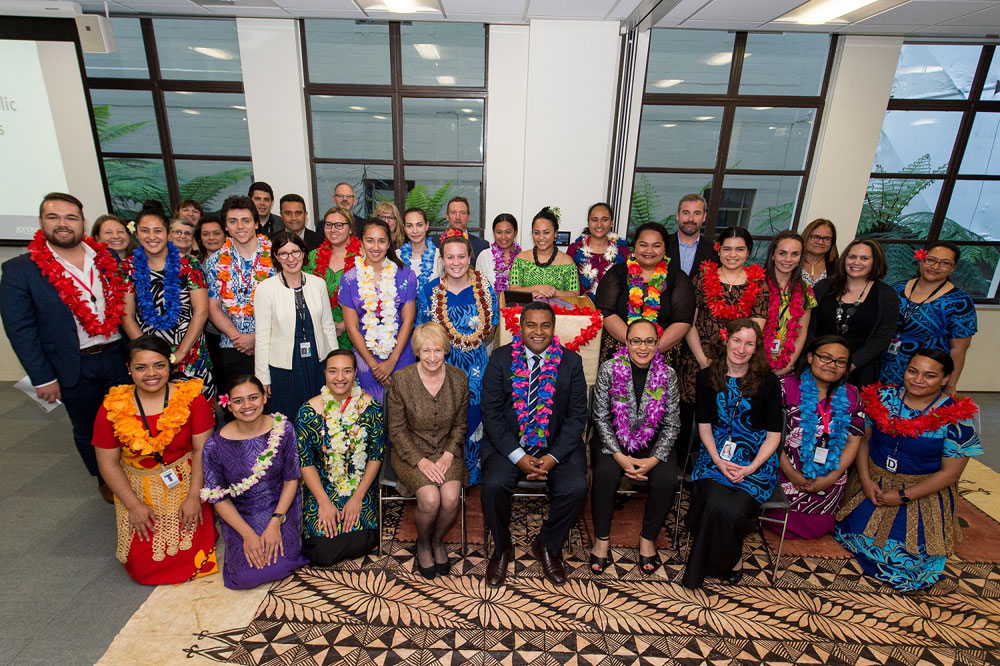 A joint programme
The Tupu Tai Pasifika Public Sector internships are a joint programme between 7 government agencies. Applicants can choose to spend their summer internship at any of the 7 government agencies working in policy, procurement and project management areas.
The 7 agencies are:
Ministry of Business, Innovation and Employment
New Zealand Qualifications Authority (NZQA)
Ministry of Foreign Affairs and Trade
Ministry for the Environment
Ministry of Defence
State Services Commission
Treasury.
About applications
The next round of Internships run from November 2019 – February 2020.
Applications have closed for the 2018/2019 summer and will reopen in 2019.