Tupu Tai Pasifika Public Sector Summer Internship Programme
Our Tupu Tai Pasifika Public Sector Internship Programme is an 11 week summer internship programme offered to Pasifika tertiary students interested in a policy career in the public sector.
On this page
About the programme
Interns
The TupuTai Pasifika Public Sector Summer Internship programme is an interagency government initiative that supports Pasifika students to explore Policy career pathways within the public sector.
This is an opportunity for interns to gain policy experience in the public sector, build professional networks and support interns' readiness to enter employment on completion of their studies. The programme also provides an opportunity for interns to share diverse Pacific perspectives on important policy issues that affect all New Zealanders.
'Tupu' means 'to grow' and 'Tai' means 'tide' in a number of Pacific dialects – referring to the growing 'tide' or potential of Pacific people who make up a growing part of the New Zealand workforce.
In the 2018/19, 15 public sector agencies and eight teams within MBIE hosted 32 Pacific interns from across New Zealand. The programme contributes to MBIE's commitment to supporting improved Pacific Economic outcomes by building more sustainable job opportunities for Pacific people.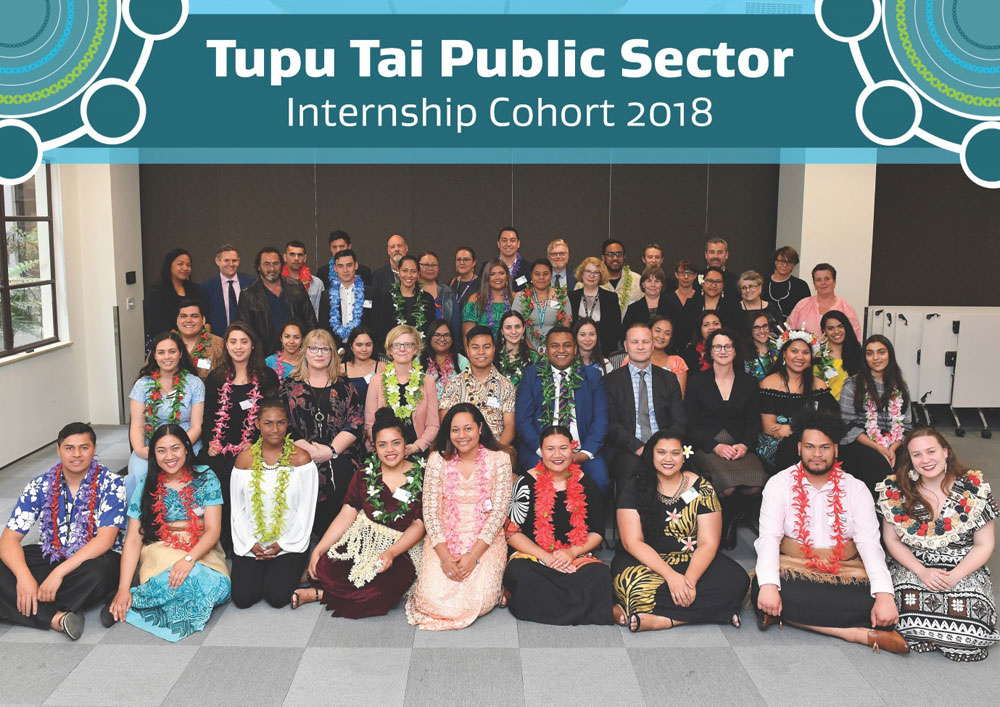 Hear from internship allumni
Hear what some of these interns thought of the programme by watching the videos below:
Who we are looking for
Passionate Pacific students with a range of experience, and from a variety of studies and disciplines, who want to create a better New Zealand. You will have academic promise, enjoy working collaboratively, have a strong work ethic, and you will be comfortable challenging yourself to think outside the box.
Strong academic record
Excellent character
Involvement in community activities and volunteer work
Submission of written work with a clear and compelling articulation of the applicant's purpose in seeking an internship, as well as their academic and future professional goals
Selection stages
The 5 stage application process is as follows:
Online application through the MBIE Career Hub

(external link)

Competency based video Interview
Written Assessment
Assessment Centre
Reference checks
Our partner agencies
The Tupu Tai Pasifika Public Sector internship programme includes a growing number of government agencies. In 2018 the following agencies participated, offering 32 internships:
Ministry of Business, Innovation & Employment
Commerce Commission
Department of Conservation
Ministry for Environment
Ministry for Pacific People
Ministry for Women
Ministry of Defence
Ministry of Education
Ministry of Foreign Affairs & Trade
Ministry of Housing & Urban Development
Ministry of Social Development
New Zealand Police
State Services Commission
Statistics NZ
The Treasury
Applications for the 2019/20 cohort closed on 29 July 2019.
Last updated: 31 July 2019