Work for us
We are an incredibly diverse organisation, employing over 4,000 people across a range of roles, and all sharing a commitment to grow New Zealand for all.
On this page
We are currently changing the website for our Careers Centre, this will be up and running from 1 November 2021.
If you applied for a vacancy before 1 November 2021 any updates you'd like to make to your profile or your application will need to be made by contacting recruitment2@mbie.govt.nz. Please include your name, the role applied for and the changes required.
Job search
Job search(external link) lets you view current vacancies, register to apply for jobs and get alerts about new career opportunities.
Where we work
We are a global organisation. While most of our people work in New Zealand in our Auckland, Wellington and Canterbury offices, over 400 work offshore.
This infographic shows where our people work.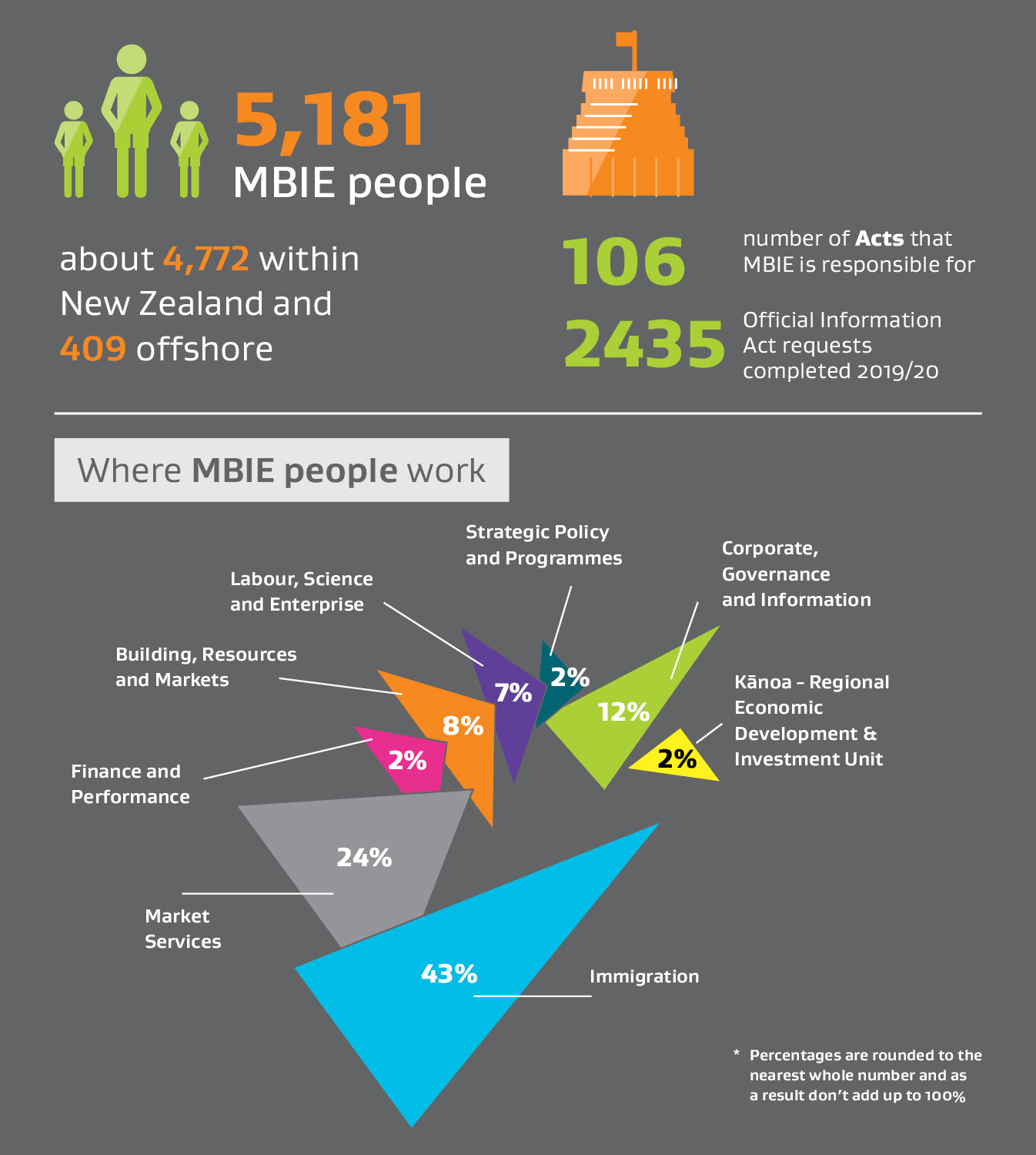 Working here
As the New Zealand Government's lead business-facing agency we have the opportunity to directly influence the way business is done in New Zealand — through face-to-face contact with ministers, influencing legislation and day-to-day interaction with our stakeholders.
We provide a positive work environment with an emphasis on career growth and progression.
Last updated: 01 November 2021