He kupu takamaua nā te Tumu Whakarae – Chief Executive's foreword
E tino harikoa ana au ki te tāpae i te Pūrongo Ā-Tau 2020/2021 a Hīkina Whakatutuki.

It gives me great pleasure to present the Ministry of Business, Innovation and Employment's (MBIE) 2020/21 Annual Report.
On this page
He kupu takamua nā te Tumu Whakarae
Tēnā koutou katoa,
E tokona ake ana a Hīkina Whakatutuki (MBIE) i tōna pūtakenga mai, Kia Whanake ake a Aotearoa mō te Katoa. Ko tēnei tūruapō ka noho hei poutokomanawa i ngā mahi a tēnei Tari ki te whakapakari i a Aotearoa kia tāpiti ai, kia whai hua ai i tēnei rā me ngā whakareanga o āpōpō.
E manawanui ana tēnei tari ratonga tūmatawhānui ki te whakatutuki i ā mātou here kōtuinga ki te Tiriti, ā, e whakapau kaha ana ki te whakapakari ake i te taha ki te ao Māori kia puta ai ngā hua ohanga, ngā hua whai oranga hoki ki a ngāi Māori i runga i te tika me te ngākau pono.
He nui ngā mahi i tēnei tau, he nui hoki ngā panonitanga. Kei tēnei pūrongo te whakaraupapatanga o ngā putanga hua a tēnei Tari i te 12 marama kua hipa, me te titiro i pēhea tā mātou whakatītina ake i ngā whāinga rautaki a Te Ara Amiorangi.
Kei te kitea tonutia ngā āheinga me ngā wero ki Aotearoa nei: kei te mahana haere te āhuarangi, kei te pakari marika te ao hangarau, kei te neke ngā tatauranga iwi, ā, ko te taiao ohanga o te ao whānui kāore te āta tau, kāore nei i te āta mōhiotia. Ko te KOWHEORI-19 i pā mai ngā whakararu nui, ā, e ārahi tonu nei i te āhua o tā tātou noho me ngā whakaritenga mahi.
I tērā tau, i nui ngā mahi a MBIE ki te whakamauru i ngā pānga mai a te KOWHEORI-19 ki Aotearoa. I kawea e mātou te haepapa nui e pā ana ki ngā Whare Nōho Taratahi (MIQ), i aro ki ngā here taiwhenua, i waihanga i ngā tukanga pane uruwhenua hou, i tautoko hoki i te hapori pakihi i roto i ngā herenga noho rāhui i roto i ngā āhuatanga Taumata Ohiti.
Nā MBIE te rautaki kano ārai mate a te Kāwanatanga i arataki kia wātea atu he kano ārai mate ki te hunga whai wāhi kia haumaru ai, ā, i nui hoki tā mātou taunaki i te mahere a te Kāwanatanga ki te whakatikatika i te ao ohanga mā te waihanga āheinga e tūhono ai a Aotearoa ki te ao whānui hei te wā e tika ana.
Nā tō mātou mahi ngātahi me ngā kōtuinga atu ki ngā pakihi, ngā hapori me te ratonga tūmatanui i ara rawa ake ai, i haumaru ake ai a Aotearoa. Ko ngā akoranga me ngā wheako kua pata mai i ā mātou mahi o te wā o te KOWHEORI-19 i rerekē ai ā mātou whakaritenga mahi. E whakaū noa ana i ngā āhuatanga ka tutuki mēnā ka aratakina ēnei āhuatanga i roto i te whakaaro nui ki ngā hapori, iwi, hapori me ētahi atu tari.

Atu i ā mātou mahi ki te tautoko i ngā whakaritenga a te Kāwanatanga e pā ana ki te KOWHEORI-19, e whai tonu ana a MBIE i āna herenga mahi, arā, ki te whakapai ake i ngā ratonga mō Aotearoa whānui, me te whakatika mai hoki i a Aotearoa kia angitū ai hei ngā rā ki tua.
I tēnei tau i kōkiritia e mātou ētahi kaupapa hao nui e aro nei ki te tautiaki i ngā pūnaha ngao o Aotearoa, me tā mātou tautoko nui i te rāngai hangahanga me ngā wero nui i ara ake ki reira. E tutuki te wāhanga tuatahi mō te whakakoretanga o te Tui oil field, ā, nā tēnei i aukatihia mai te waka tautoko e kīia nei ko FPSO Umuroa, me te whai hoki ki te tiaki i ngā rawa tahamoana. I tautoko mātou i ngā pakihi iti ki te whakapakari tonu i a rātou anō ki ngā whāwhātanga matihiko. $1.13 piriona te nui i whakawhiwhia atu e mātou ki ngā hapori mā roto i ngā tahua tautoko huhua noa mō te hāpai i ngā rohe ki te whakawhanake i ngā kaupapa ohanga. He mahi nui tā mātou ki te waihanga kaupapa here, ritenga ture hoki ka hāngai ki te āhuarangi me te whai anō kia tutuki ai tētahi ohanga tukunga iti noa nei. I hangaia e mātou ētahi kaupapa here me ētahi pūnaha whakahaerenga ture, i tukuna he haumitanga pūtea ki ngā kaupapa pūtaiao, auaha, ka mutu, i kōrero āwhina hoki mātou ki a Aotearoa whānui mō ngā momo take e pātata ana ki te iwi.
He mihi tēnei nāku ki ngā ringaringa me ngā waewae o MBIE, me te mihi hoki ki ngā whakapaunga werawera kua kite ai roto i ngā wā toimaha, i te taiao hoki e huri tonu nei, e huri tonu nei. Nō tēnei tau whakamātauria ai tō mātou māia, ngākau titikaha, urutau hoki. E whakahīhī ana au i ngā mahi i pahawa i a mātou, me ngā ratonga i tukuna. Ēhara tāku toa i te toa takitahi, ēngari he toa takitini, inā rā, nā te kaha mahi o te katoa i tutuki ai putanga hua a te Tari.
He koanga ngākau tēnei i te āhua o tā tātou mahi tahi: ko ā mātou uara ka toko tonu ake i te huarahi anga whakamua. Ka mataara tonu, ka whai tonu mātou ki te whatinana i ngā ratonga mahi e whai ora ake ai a Aotearoa whānui.
Ngā mihi,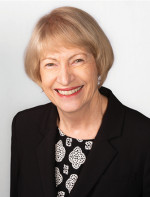 Nā Carolyn Tremain
Te Hēkeretari, Tumu Whakarae hoki mō Hīkina Whakatutuki
Chief Executive's foreword
Tēna koutou katoa,
Hīkina Whakatutuki | The Ministry of Business, Innovation and Employment (MBIE) is driven by our purpose to Grow Aotearoa New Zealand for All. This vision sits at the heart of our Ministry's every effort to grow an inclusive, sustainable and prosperous Aotearoa New Zealand for today and for future generations.
As an agency of the public service, we are committed to delivering on our obligations as a Treaty partner and we are working hard to increase our capability in te ao Māori to achieve the economic and wellbeing aspirations of Māori with authenticity and integrity.
It has been another busy year with significant challenges. This report details the achievements of our Ministry over the past 12 months and how we have delivered on our strategic intentions set out in Te Ara Amiorangi – Our Path, Our Direction.
New Zealand continues to face new opportunities and challenges: the climate is warming, technology is advancing rapidly, demographics are shifting, and the global economic environment is dynamic and uncertain. The COVID-19 pandemic has caused unprecedented disruption and continues to shape the way we live and work.
In the past year, MBIE has played a critical role helping New Zealand manage the impact of COVID-19. We took responsibility for the Managed Isolation and Quarantine (MIQ) facilities, responded to border restrictions, developed and delivered new visa exemption processes, and provided support to our business community as it navigated lockdowns and the challenge of changing alert levels.
MBIE led the Government's initial vaccine procurement strategy to ensure enough effective vaccines were available to keep our people safe. We also contributed sigificantly to the Government's plan to accelerate economic recovery, creating opportunities for New Zealand to reconnect to the world at the right time.
Our work to keep New Zealand safe and enable New Zealanders to thrive was put in place through collaboration and partnership with businesses, communities and the wider public service. The lessons and experiences we have acquired from our response to the COVID-19 pandemic has shaped the way we work. It has reinforced what is possible when we work in the spirit of service and engage with communities, iwi, businesses and other agencies.

Alongside our work to support the Government's response to and recovery from COVID-19, MBIE continues to deliver its existing commitments, improve services to New Zealanders, and position New Zealand for a successful future.
This year, we established a range of ambitious new initiatives aimed at future proofing New Zealand's energy system and played a key role in helping the construction sector respond quickly to challenges as they arose. We successfully managed the first phase of decommissioning the Tui oil field, which involved the demobilisation of the offshore support vessel FPSO Umuroa, and ensuring that the subsea assets were left safe and secure. We supported small businesses to upskill and continue their digital journey. We paid
$1.13 billion worth of funding directly to communities through a number of funds to support regional economic development and growth. We played an important role in developing policy and regulatory settings aimed at addressing climate change and achieving a low-emissions economy. We developed policies, managed regulatory systems, invested in science and innovation, and provided advice on key issues that touch the lives of all the people of New Zealand.
I want to thank the people of MBIE and acknowledge the tireless commitment they have shown in often challenging and fast-moving environments. This year has put our resilience, tenacity and adaptability to the test. I am proud of what we have achieved and the services we have delivered. E hara tāku toa i te toa takitahi, engari he toa takitini – the achievements of our Ministry have been made possible by the hard work of our people as a collective.
I am especially proud of the way we have worked together: our values have been, and will continue to be, the way we navigate towards the future. We will continue to be bold and challenge ourselves to deliver services that improve the wellbeing of the people of Aotearoa New Zealand.
Ngā mihi,

Carolyn Tremain
Te Tumu Whakarae mō Hīkina Whakaututuki
Secretary for Business, Innovation and Employment
Chief Executive, Ministry of Business, Innovation and Employment