Winning Kiwi school pupils dream up an inspiring future in space
Published: 04 December 2019
New entrant pupils in Room 3 at Hope School in the Tasman District have won an online meet and greet with a NASA astronaut after dreaming up a creative entry to the New Zealand Space Agency's 'Message to the Future' competition.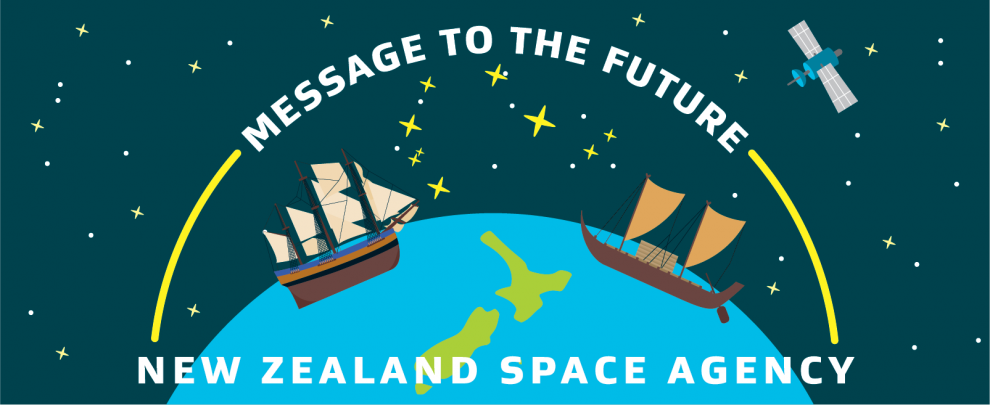 On this page
The message answered the question 'what could be our future in space' – and asked the students to imagine the future of space travel over the next 100 years. The winning pupils will now have the opportunity to ask all of their burning questions about space and they will each receive custom 'Message to the Future' mission patches for their efforts.
The competition was launched to coincide with the TUIA250 national commemoration and was supported by the Ministry of Education's Tuia Mātauranga 2019 education programme.
Open to all New Zealand Primary Schools, the purpose of the 'Message to the Future' competition was to get school children excited and thinking about voyaging into space. In the past, many different peoples have voyaged to Aotearoa, travelling in state of the art craft using the stars and the environment to guide them. They were scientists, innovators, astronomers and astrologers. Today, New Zealander's are creating new opportunities to discover and travel into space.
New Zealand is developing a vibrant space sector and inspiring young New Zealander's to learn more about space and future opportunities is an important focus of the Ministry of Business, Innovation and Employment's New Zealand Space Agency.
The Space Agency received some fabulous entries, and the first and second place winners were selected randomly by Andrew Johnson (Manager Space, Policy and Regulatory Systems) of the New Zealand Space Agency. Second place went to Class 19 at Havelock North Intermediate School in Hawkes' Bay.
MBIE media contacts
Phone: 027 442 2141
Email: media@mbie.govt.nz
https://www.mbie.govt.nz/about/news/winning-kiwi-school-pupils-dream-up-an-inspiring-future-in-space/
Please note: This content will change over time and can go out of date.