Rugby and Science: PM witnesses Kiwi/Japanese partnership agreements
Published: 23 September 2019
This year's Rugby World Cup has provided a great opportunity for New Zealand to focus on its many strategic relationships with Japan. In addition to our sporting connection through Rugby, Japan is an important science and innovation partner for New Zealand.
On this page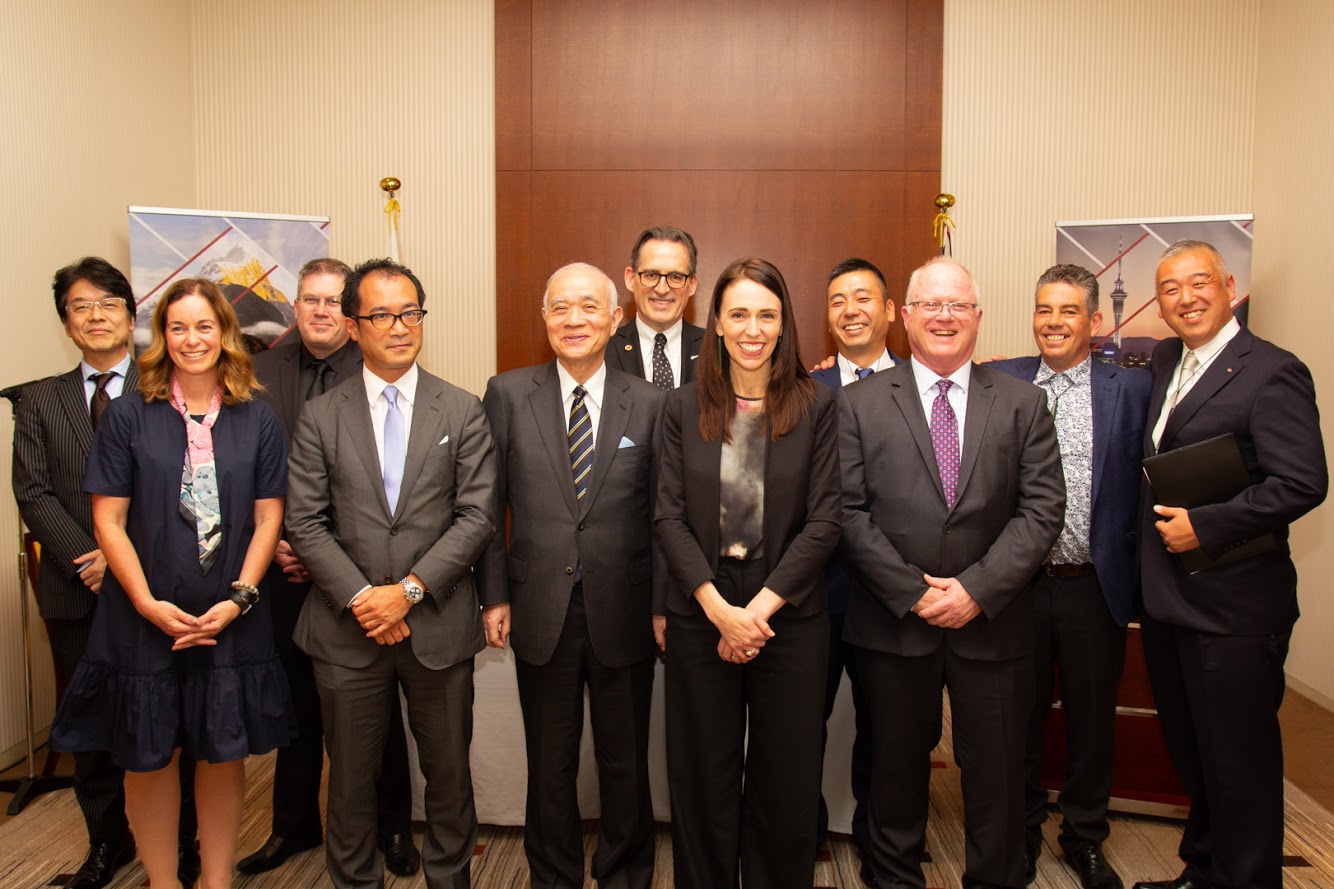 On Friday, a contingent of Kiwi and Japanese researchers and innovators and were hosted by the Prime Minister at the NZ Embassy in Tokyo. The luncheon provided an opportunity for them to formalise their partnership agreements during a signing ceremony.
The four partnerships cover a broad range of research areas including biofuels, functional foods and pro-biotics, artificial intelligence, renewable energy, medical technologies, robotics, food production and conservation.
Hirojiren (a Hiroshima based formal collaboration between the automotive industry, academia and government) and the Cawthron Institute will sign a Memorandum of Understanding (MoU) to formalise a commitment to building an R&D partnership focused on microalgae renewable energy including biofuels.
AgResearch and Shiratori Pharma will enter into a joint research partnership to develop functional foods and health supplements based on an AgResearch discovered and owned probiotic bacterium.
Ngāi Tahu and Kataoka Corporation/Sankou Foods will sign a MoU to turn the invasive Undaria seaweed into a high-value food product.
The University of Auckland and the Japan National Institute of Advanced Industrial Science and Technology (AIST) will sign a MoU which is a framework to enhance research capacity in areas including artificial intelligence, renewable energy, medical technologies and robotics.
The first three of these relationships have been facilitated by the Ministry of Business, Innovation and Employment's Innovative Partnerships Team who are dedicated to helping research and development intensive businesses around the world connect, collaborate and innovate in New Zealand.
These partnerships will contribute to the Government's goal of economic diversification, regional economic development, and conservation. These engagements are all underpinned by New Zealand organisations' robust research, and successful business partnerships will enable further (and continued) investment in R&D in New Zealand. This will help New Zealand move closer to the Government's target of increasing R&D spending in to 2% of GDP by 2027.
MBIE media contacts
Phone: 027 442 2141
Email: media@mbie.govt.nz
https://www.mbie.govt.nz/about/news/rugby-and-science-pm-witnesses-kiwi-japanese-partnership-agreements/
Please note: This content will change over time and can go out of date.